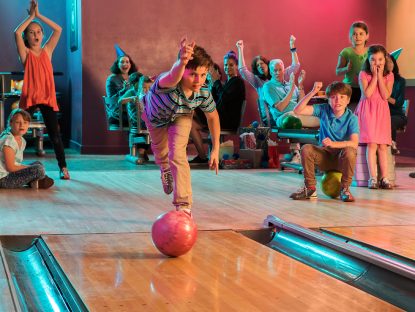 FREE Bowling from Musselman's
Musselman's in conjunction with GoBowling.com is once again promoting an active family fun lifestyle by offering one FREE game of bowling per person (up to $6.00) at participating bowling centers with the purchase of Musselman's 6-pack 4 oz. 4-pack 6 oz. or 4-pack Squeezables single serve apple sauce.
Take the product's cardboard sleeve or box along with the printable voucher form below to a participating bowling center for redemption of the FREE game of bowling. (Multiple people in a group may each bowl for free as long as each brings a voucher and package sleeve or box to the participating bowling center.)
Valid daily from 1/1/2019 to 12/31/2019 (8:30am and 5:30pm) at participating bowling centers. See voucher for all exclusions.
Find Bowling Centers
Download Voucher Form
Save 50% Off Wee Sprout Reusable Pouches
Purchase any multi-serving package of Musselman's® Apple Sauce (23oz/24oz & 46oz/48oz) and get 50% off one box of WeeSprout® Reusable Food Pouches (up to an $8.50 value).
Offer valid January 11 – March 31, 2019.
Details & Offer Form
Stars on Ice – Tickets on Sale NOW!
TICKETS ARE ON SALE for the 2019 Stars On Ice presented by Musselman's. Take advantage of the chance to buy great seats, including on-ice seats and meet & greet opportunities.
See the best of the US past, present & future, including Meryl Davis and Charlie White, Nathan Chen*, Maia and Alex Shibutani, Ashley Wagner, Jason Brown*, Madison Hubbell & Zachary Donohue & more!
Purchase Tickets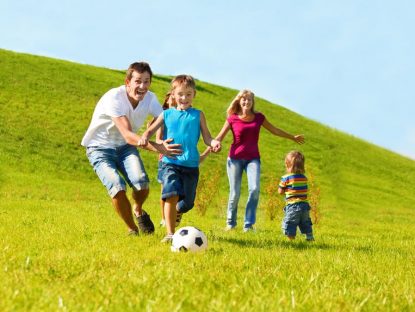 Growing A Healthy Family Blog
WELCOME to Musselman's "Growing a Healthy Family" blog! We can't wait to get started. We'll be sharing fun activities, tips, recipes, and great ways to grow a healthy, happy family. Here are some of the things coming in the months ahead.
Healthy eating on the go
Fitness for the whole family
Stress-busting strategies
Eco-friendly fun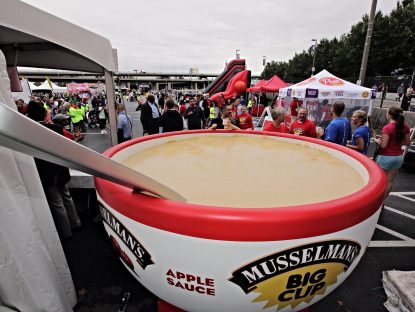 Making History
On October 12, 2013 Musselman's BIG CUP made history by setting the GUINNESS WORLD RECORDS™ for largest bowl of apple sauce. Our GUINNESS WORLD RECORDS™ official attempt for the Largest Bowl of Apple Sauce weighed in at 716 pounds.
Musselman's held this record for 5 years, which has since been broken, as of October 27, 2018