Musselman's Offers & Promotions
Check out our latest Musselman's Apple Sauce and Apple Butter offers. We have promotions, sponsorships, and free E-Recipe books. Come back often to see what's new!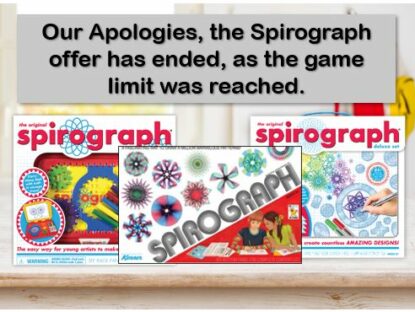 FREE Spirograph Offer Has Ended
We're sorry, this offer has reached its limit of valid requests. Thank you to all those who participated.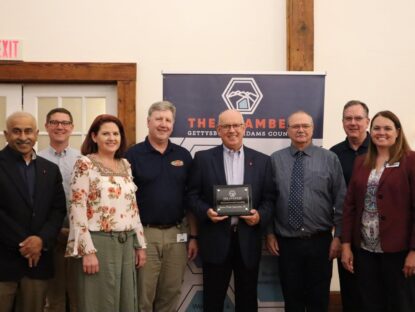 2021 Environmental Stewardship Award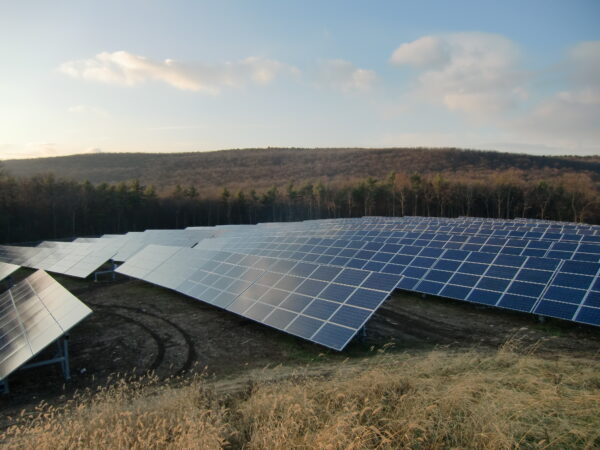 Knouse Foods (Musselman's parent company) was presented with the 2021 Environmental Stewardship Award. The award included Citations from the PA House of Representatives, the PA Senate, and the Adams County Commission.  The Peach Glen Plant was recognized for two alternative 'clean energy' generation projects.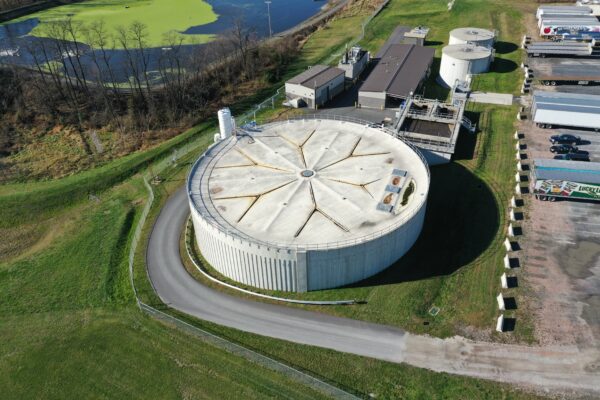 Our Solar Field of 14,000 panels produces approximately 4,100,000 kilowatt-hours of electricity annually, enough for over 400 homes.
Our new Industrial Food Processing Wastewater Treatment Facility processes 45,000,000 gallons of water per year, 76% of which are directly reused. It is also equipped with a biogas-burning engine which produces 10,000,000 kilowatt-hours of electricity and reduces carbon dioxide emissions by an estimated 1,600 tons per year, the equivalent of removing 300 cars from the highway.
Knouse Foods is Committed to Sustainability: Our family of grower owners has relied on the environment for our livelihoods for more than 70 years. This success continues to drive Knouse Foods toward the expansion of further sustainability programs.  Thanks to everyone involved in ensuring our orchards will grow for the next generation of farmers.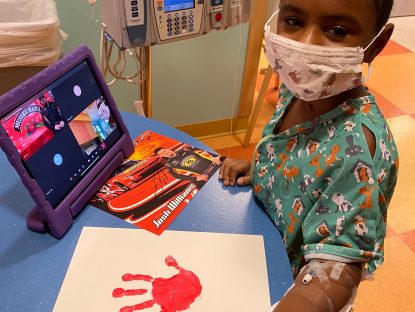 Josh Williams & Musselman's 2021 Children's Hospital Tour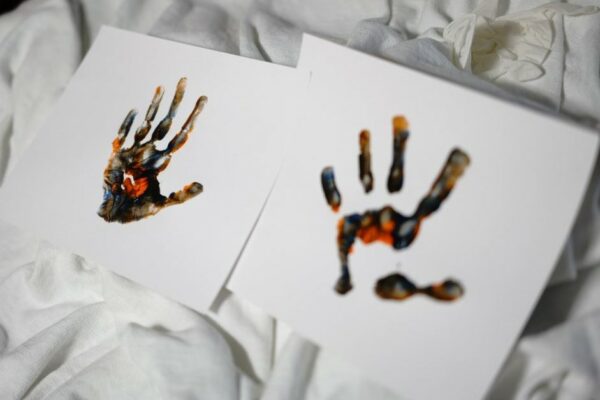 The 2021 Hospital has officially kicked off! NASCAR Xfinity Series driver Josh Williams has been visiting children's hospitals since 2015 with support from Musselman's.
The kids with whom he interacts – playing trivia games and bingo, or just talking with Josh about whatever they want – make ink prints of their hands that are then digitized to create the eye-catching, one-of-a-kind wrap for his #92 Chevrolet Camaro.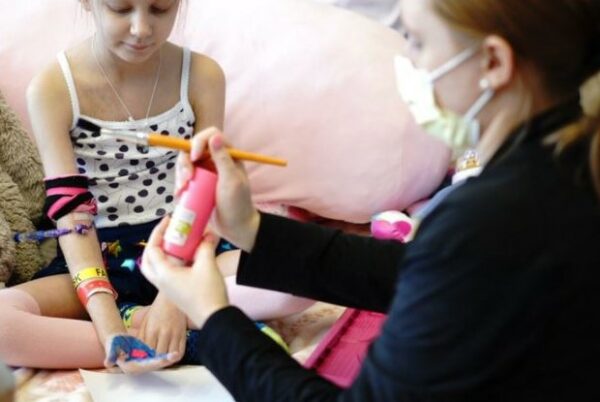 "This wrap is so meaningful because visiting hospitalized kids is so important to me," said Williams. "The kids get a kick from seeing their handprints on the 'apple sauce car,' as they call it, and it's our way of thanking Musselman's for helping to make my visits with them possible."
To learn more about Josh Williams, visit www.josh6williams.com and follow him on Twitter and Instagram at @Josh6williams, and on Facebook at JWMotorsports.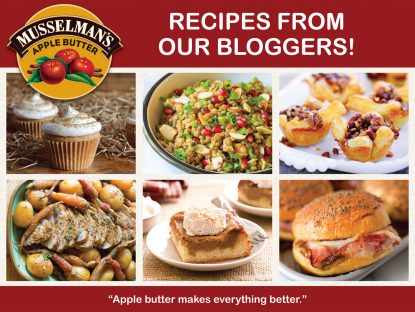 Recipes From Our Bloggers
Over the years, we've partnered with very talented food bloggers to expand the use of Musselman's Apple Butter. Check out their delicious recipes that will impress your family and friends.
Download our FREE E-Recipe Book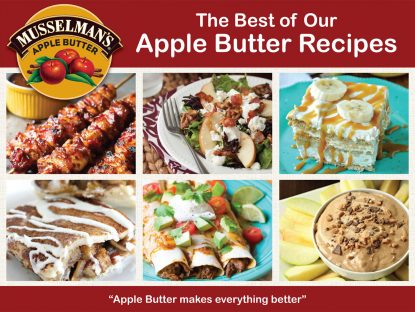 The Best of Our Apple Butter Recipes
Breakfast, appetizers, side dishes, entrees, and desserts. Get a variety of our best recipes that use delicious Musselman's Apple Butter.
Download our FREE E-Recipe Book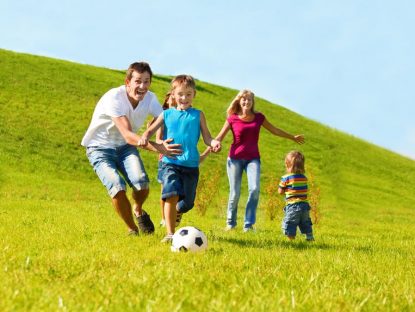 Growing A Healthy Family Blog
WELCOME to Musselman's "Growing a Healthy Family" blog! We can't wait to get started. We'll be sharing fun activities, tips, recipes, and great ways to grow a healthy, happy family. Here are some of the things coming in the months ahead.
Healthy eating on the go
Fitness for the whole family
Stress-busting strategies
Eco-friendly fun