With the temperatures dropping and the days getting shorter, your family might feel tempted t
o swap the after-dinner walk or bicycle ride for the couch and a cozy blanket. How can your family brave the cold and keep active this fall and winter? As we head into the holiday season, try these family fitness tips from Musselman's Apple Sauce to spend time outdoors, get some exercise, and have a blast with the whole family.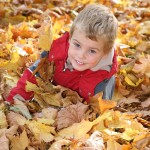 Combine purpose with fun
Unless your family has a good reason to get outdoors, you just might not do it. Consider a project that involves the whole family, gives you some fresh air, and pumps up your heart rate. Raking leaves — and jumping in the pile — is loads of fun. Try varying it by leaping over the pile, seeing who can create the biggest pile, and then racing each other to fill a bag with leaves the fastest.
When fall turns to winter and the snowflakes start falling, take turns shoveling your walkway or driveway. Push it all in one big mound, and if you have enough snow, build a fort. Alternatively, challenge yourselves to create something winter-related out of the mound, such as a snowman, polar bear, or penguin. Ask your kids for more ideas — they're usually full of them!
Track it
There's nothing like a little charting and tracking to get us up and moving. As a family, set a reasonable fitness goal to which everyone contributes, and see if you can meet it by the start of the New Year. Try something like Log 100 hours of exercise or Walk a total of 26.2 miles — the length of a marathon. Think of your family as a team, and work together to meet your goal. For instance, if mom walks 5 miles one week, dad walks 4, and the kids walk 3, then that's a total of 12. Track your fitness every day, and see how long it takes to meet your goal. Reach it before the New Year? Start another one.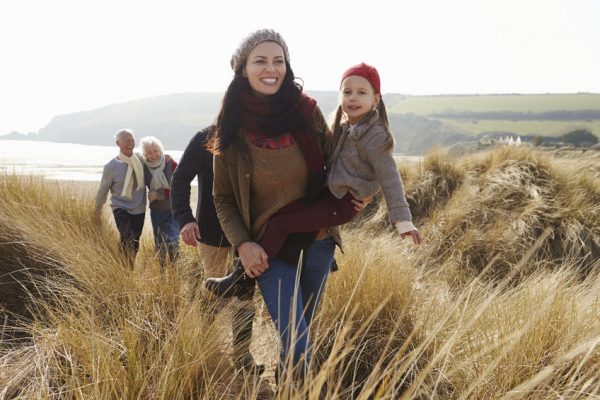 Give an incentive
Hot cocoa tastes great any time — especially after being out in the cold. Entice your family to bundle up and take that walk around the neighborhood by promising a warm cup of cocoa or treat when you return. Everyone needs incentives, and a little chocolate (and maybe even some marshmallows) can work wonders on kids and adults alike.
Another way to add an incentive is to give your outing a destination. Consider a walk to the movies, a restaurant, or even a favorite bookstore. When you reach your destination, relish the warmth of the indoors.
Take to the rink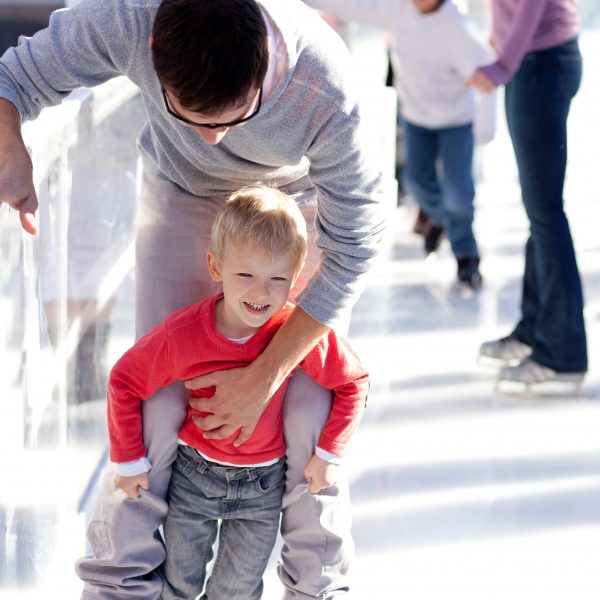 Nothing beats the fresh air and whirl of sensations your family can get from ice skating outdoors. Once winter arrives (and the true ice skating season gets underway), find the closest rink, and make a Saturday date with the whole family. Can you whiz around the rink and keep up with your kids? See how fast you can go. Then take a few slow laps around, holding hands with each member of your family.
For an added challenge, try a family conga line by forming a line and resting your hands on the shoulders of the person in front. Can your family make it around without crashing down? Whatever tricks you turn on the ice, just let loose and have some fun, and notice how energized you feel when you're done.