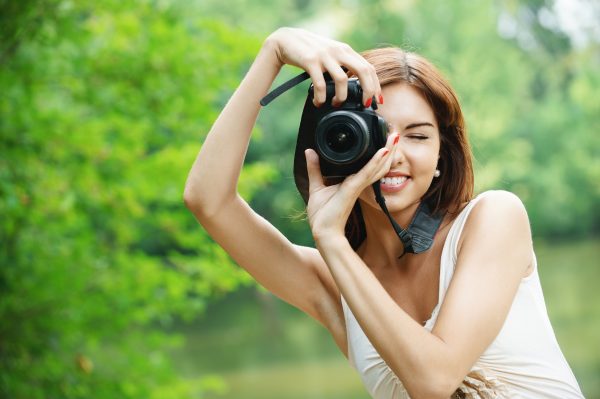 Whether staged by a professional or snapped on your smartphone, family photos make fleeting moments last a lifetime, and allow you to share those moments with the ones you love most.
This holiday season, pull the whole family in on the planning and see what creative photos you can take and turn into gifts. From holiday greeting cards, mugs, and mousepads to photo storybooks, calendars, and framed art, options abound on the Internet for transforming digital photos into timeless holiday gifts. What you need first, though, are some good photos. How can you create something special? Here are a few ideas.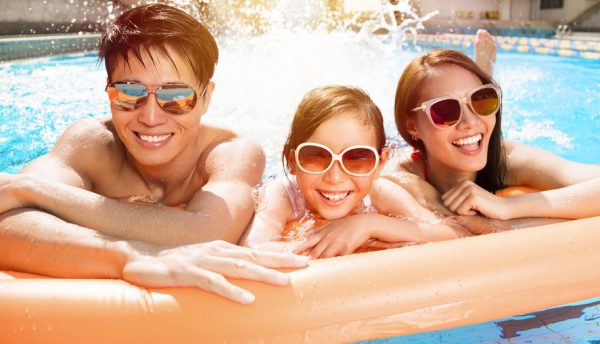 Make it fun and wacky  Remember that you don't have to sit up straight and smile. Instead, try something zany and fun like standing on your heads, wearing silly hats, making funny faces, or jumping up in excitement.
Make it true  Dressing up in your best clothes and going to a photography studio can lead to a great family photo, for sure. But some of the best shots are candid and require no planning (or primping) at all. This quick, impromptu shot says a lot.
Let each family member choreograph  Sometimes it's fun to give each family member a turn at staging the holiday photo. Will it take place in your yard, by the fireplace, or perhaps at your neighborhood park? Maybe it will involve costumes or props. Whatever the case, encourage everyone to think outside the box, and then vote on which one to feature on the holiday card. Can't choose just one? Many card templates accommodate multiple pictures. Play around with the options, and see what works.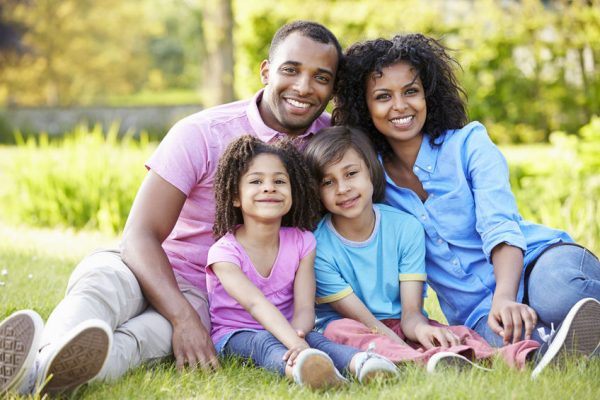 Coordinate it  Of course, there's no denying that coordinating outfits can lead to a stellar family photograph. Take a look at this one. To the extent possible, stick with solids and avoid busy patterns. And pay attention not only to color and pattern but also style. For instance, you don't want one family member showing up in blue jeans when everyone else is decked out in formal attire.
Create a series  Often, when we set out to take a photo for the holidays, we shoot for one perfect (or at least good enough) shot. This season, try creating an entire series. Consider a series of family members doing what they like best in their spare time, or pull together pictures at some of your favorite destinations.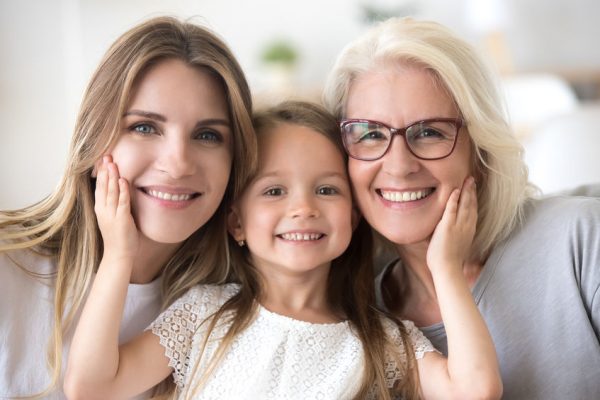 Pair old and new  We all find it fascinating to see what family members we resemble and what features we share. For this one, combine a current picture of your child with one of yourself (or your spouse) at the same age. Consider other comparisons that mix the past with the present, such as a grandparent and grandchild, aunt and niece, or cousins.
Wrap it with a bow  Now that you have an awesome collection of family photographs, turn them into gifts by fancying them up with store-bought frames or making something homespun with materials on hand, such as poster board or wood.